Students at Dover High School in New Hampshire were filmed singing a song about the Ku Klux Klan to the tune of "Jingle Bells," which included the lyrics "KKK, KKK, let's kill all the blacks."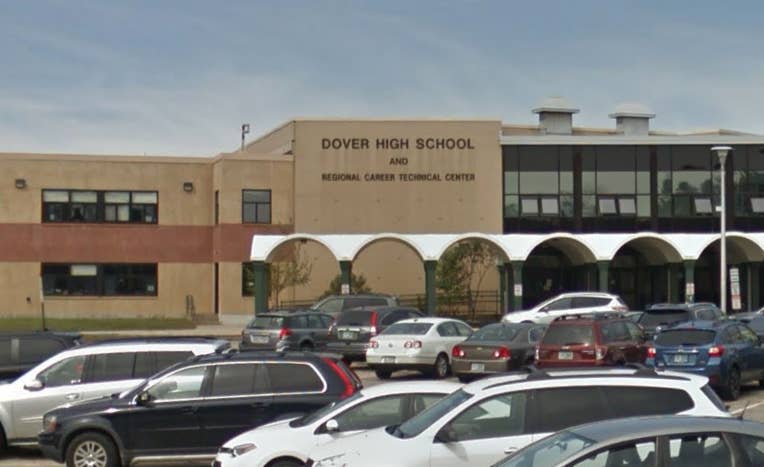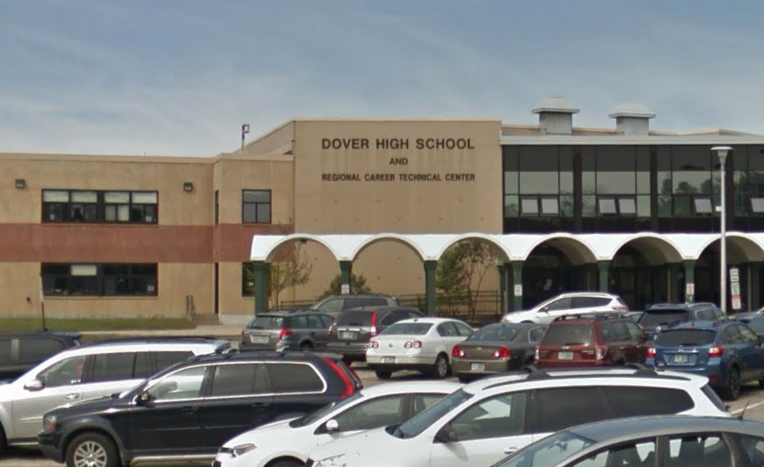 In video of the incident, which was obtained by News Center Maine after circulating throughout the community over the weekend, two students can be heard singing the song while much of the class laughs.
Superintendent William Harbron told BuzzFeed News the teacher, John Carver, has been placed on paid leave due to the incident. (Carver could not be immediately reached for comment.)

Harbron wrote a letter to the school community on Monday calling it "an incident of extreme racial insensitivity."

The song was written "as part of a classroom assignment dealing with reconstruction period in American history," Harbron wrote, referring to the era after the Civil War when the KKK was first formed.

Despite the song being written for an assignment, "the impact was harmful," Harbron wrote.

An investigation is ongoing, and it has not yet been decided whether the students will face disciplinary action, Harbron said.
"At this point in time, we don't know enough," Harbron said. "We need to delve deeper to fully understand the purpose of the assignment and what guidance was given to students."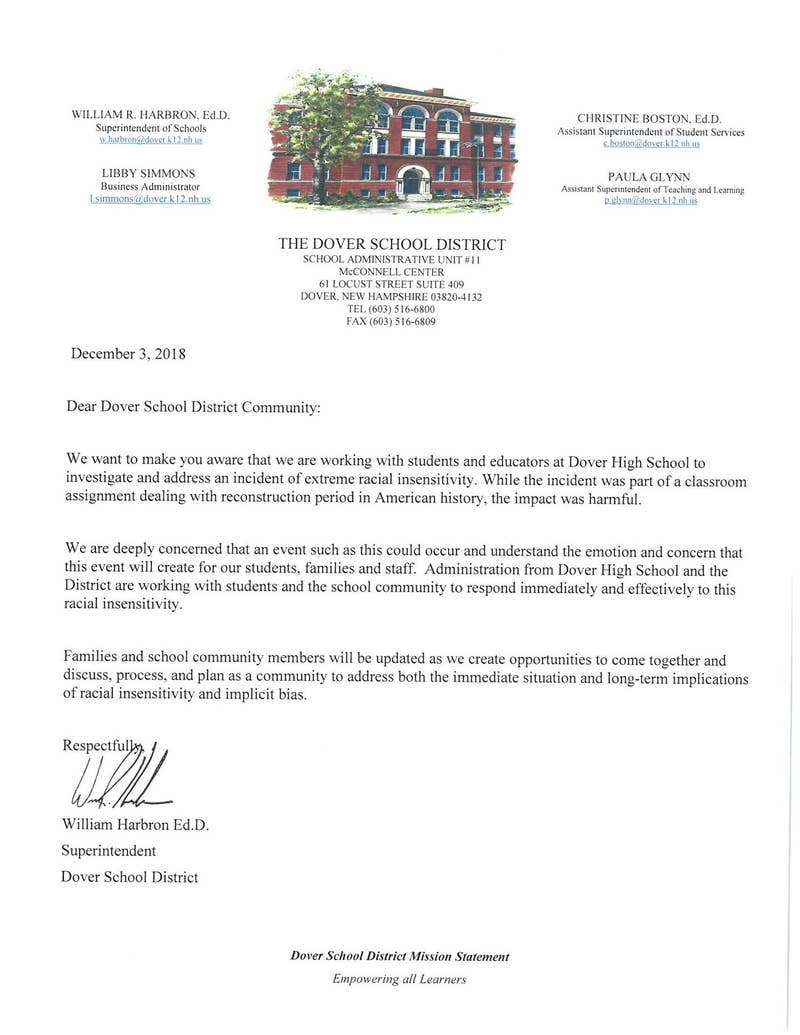 In his letter, Harbron said school officials plan on addressing with the school community "the immediate situation and long-term implications of racial insensitivity and implicit bias."

Harbron told BuzzFeed News he sees this sort of education as a top priority.

"How do we learn from this situation so all students are respected, honored, and feel safe in learning here?" he asked.
High Schoolers Sang A Song About The KKK To The Tune Of "Jingle Bells" As Their Classmates Laughed
Reviewed by
CUZZ BLUE
on
December 05, 2018
Rating: