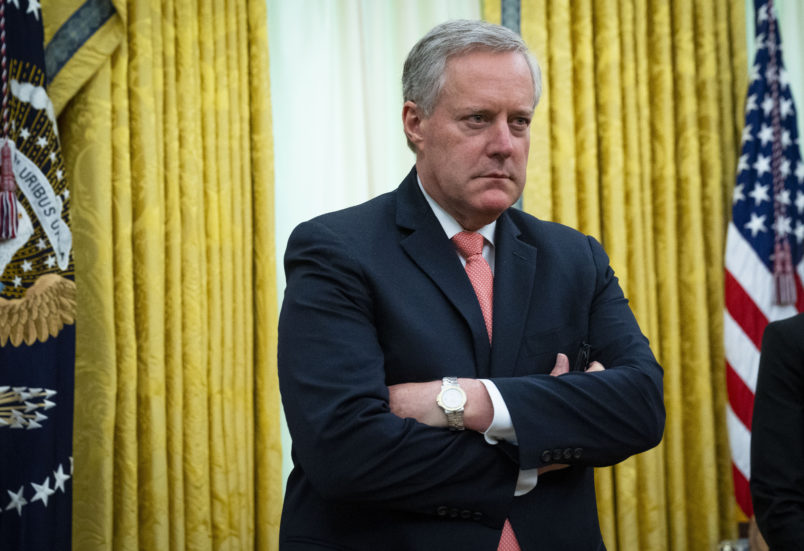 White House Chief of Staff Mark Meadows, like his predecessors, is attempting to plug the numerous leaks to the media coming from anonymous White House aides and Trump administration officials, but his efforts seem to be taking an ironic turn.
According to Axios, Meadows has been going around telling several fellow White House aides about how he's trying to trace the perpetrators by feeding certain staffers information that might later end up in the news.
"Multiple officials" told Axios that the chief of staff has been "unusually vocal about his tactics," in Axios' words.
"Meadows told me he was doing that," a former White House staffer told the news outlet. "I don't know if it ever worked."
It reportedly hasn't, at least not against bombshell leakers such as those who revealed President Donald Trump's refusal to respond to the intelligence community's report that Russia was paying the Taliban to kill U.S. troops in Afghanistan.
According to Axios, Meadows' trap has only managed to ensnare one suspect for a "minor leak."
Anonymous White House Officials Leak Meadows' Scheme To Catch Leakers
Reviewed by
CUZZ BLUE
on
July 13, 2020
Rating: